In 2022 Visionary Analytics celebrated its 10th anniversary! Take a look at the overview of our 2022 achievements, highlights, and contributions to the wider societal impact.
2022 highlights
10 years of Knowledge for Impact
Originally established as an institute specialising in innovation and education policy, over the 10 years our expertise has spread to at least seven policy areas and is deployed on a multidisciplinary basis. These 10 years of growth, togetherness, and #KnowledgeforImpact have been possible thanks to our greatest asset – the Visionaries. We are truly grateful to all our partners for productive cooperation and to our clients for trust as we have had grand opportunities contributing to excellence and value creation in so many policy sectors internationally.
Being at the forefront of EU policy
While remaining a boutique company that values excellence, we invest in long lasting partnerships and international networks of experts, now securing a strong position in more than 10 Framework Contracts with the European Commission, OECD, and European Parliament. In 2022 we led and contributed to about 40 projects on policies of tremendous impact across the EU, from algorithmic management to telework and platform work, from school education by 2040 to EU space technologies, from EU missions to open science, and many more!
Crossing borders and strengthening our team
As we are committed to making a difference in the world, we are also creating a work culture that inspires and breeds constant learning. This year we have ultimately crossed borders and fully transitioned to a hybrid setting in every way starting with international hiring and finishing with making each meeting or event remote friendly. In 2022 our team spoke at least 9 languages and worked from 21 countries! Once again, we have seen the immense effect of our culture that has played a significant role for us to remain one team no matter where and when we are, remotely or in-person – we are united.
Spotlight projects
How did we make an impact last year? Check out selected projects and initiatives below!

Innovation, Research and Development
Assessed EU and national policies on Gender Equality Plans and their impact on research and innovation for the European knowledge and support facility on Gender Equality Plans in research and innovation organisations with EFIS, Ecorys, and Zentrum for DG RTD.
Completed the evaluation of the external coherence and synergies of Horizon 2020 within the European R&I support system, in partnership with Ecorys, EFIS, and CARSA for DG RTD.
Supported five clusters, participating in Photonics4industry Partnership, with analytical services on value chain mapping and market analysis relevant for cluster members in the photonics industry as well as joint strategy development and its implementation roadmap of the Partnership for EISMEA.
Implemented a large-scale project providing on the research data ecosystem in the European context, covering the EU Member States, Horizon 2020 Associated Countries and the UK. Focusing on the development of more targeted policies and support actions to make FAIR and open data practices more mainstream along with EFIS, DCC, and DANS for DG RTD.
Together with our partners EFIS Centre, launched the assessment of EU Missions, the review of mission areas and the analysis of EU Missions' portfolio of instruments and actions for DG RTD.
Launched a project on Development of European Research Area (ERA) Scoreboard and ERA country reports with Ecorys for DG RTD.



Education and Human Capital
Researched European Schools system: state of play, challenges and perspectives to evaluate its potential as well as provide practical policy recommendations tackling the main issues for European Parliament.
Launched a foresight-on-demand project developing four exploratory scenarios defining the future of school education in the EU by 2040 in partnership with AIT, ISINNOVA, and 4strat for DG EAC.
Led the external monitoring of capacity building in the Active Citizen Fund programmes in the Baltics to monitor, identify best practices, report, and make recommendations for the EEA and Norway Grants.
Researched the state of adult education in six municipalities: profiling the activities of adult education representative groups and developing recommendations for the promotion of adult education as well as indicating opportunities for its future development for Lithuanian Ministry of Education, Science and Sport.





Labour Market and Social Affairs
Launched an exploratory study on the context, challenges, opportunities, and trends in algorithmic management in the workplace culminating in a basis for future research and policy developments for DG EMPL.
Assessed the EU Programme for Employment and Social Innovation (EaSI) 2014-2020 to identify favourable conditions and factors hindering the development and mainstreaming of social innovation as well as guidelines through collaboration with INOVA+, AEIDL, PLATONIQ for DG EMPL.
Implemented INTERCEPT project that aims motivating, mobilizing, and supporting NEETs green career pathway to come up with solutions for youth involvement in the green economy with Jobsplus for the EEA and Norway grants.
Researched best practices in unionisation, collective bargaining, and employee involvement in the green and digital sectors as well as the green and digital transitions with our partners CASE for European Parliament.




Digitalisation
Led the social, economic, and legal context and trends of telework and the right to disconnect, in the context of digitalisation and the future of work, during and beyond the COVID-19 pandemic for DG EMPL.
In collaboration with our partners Kantar Belgium and everis Belgique, implemented the Observatory for the Online Platform Economy project to better steer their work at the EU and national levels as well as obtain holistic and multi-disciplinary analyses of the platform economy for DG CNECT.
Finalised eXtended Reality project on opportunities, success stories, and challenges in health and education aimed at the development of EU policy interventions with IDEA for DG CNECT.
Launched the study on Zero-distance XR applications and services along with Ecorys for DG CNECT.
Implemented an expert study in the framework of the ETUC Platform Reps project aimed at improving the working conditions of workers in digital labour platforms for ETUC.
Led DiWork study on digitalisation of public services by making it work for citizens, business, and workers through impact of digital transformation for CESI.




Future-fit Governance
Together with our partners AIT, we researched the EU retail ecosystem in the future – a vision for 2040 for DG RTD. Providing a detailed profiling and stratifying of the retail ecosystem defined by mega trends, as well as short- and medium-term trends along with recommendations for DG RTD.
Implemented Skills Alliance for Industrial Symbiosis (SAIS) – a cross-sectoral blueprint for a Sustainable Process Industry (SPIRE) aimed at an ongoing and short-termed implementation of new skills demands with TU Dortmund University and other partners for EACEA.
Finalised Industry-driven Sustainable European Steel Skills Agenda and Strategy (ESSA) project together with TU Dortmund University and others for EACEA.
Concluded the research identifying and evaluating the emerging science, technology, and innovations (STI) to the broad notion of "ecosystem performance" by accelerating sustainability transitions for DG RTD.



Social Sciences Research and Methodology
Researched European system for collection and analysis of online job advertisement data (WIH-OJA) towards the European Web Intelligence Hub for CEDEFOP.
Assessed the production of the new 2022 Skills Forecast seeking to provide long-term skills and demand forecasts for the EU Members States, Candidate countries, associate countries and EEA for CEDEFOP.
Provided methodological insights, training for Lithuanian public officials, and technical assistance in ex post impact evaluation of competitive research funding (inc. counterfactual impact assessment) for STRATA.


Spotlight publications
Take a look at some of our reports and academic papers published in 2022!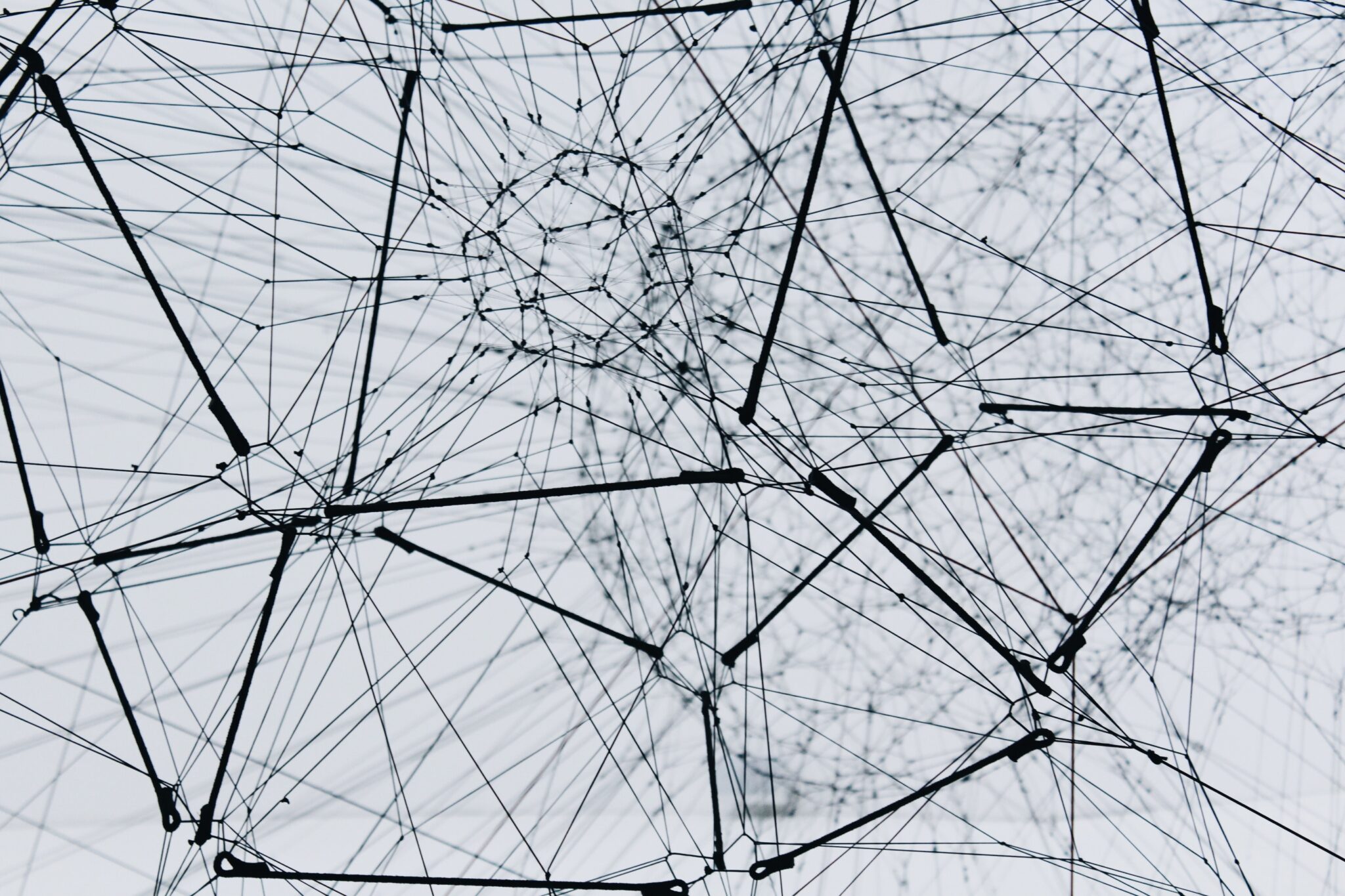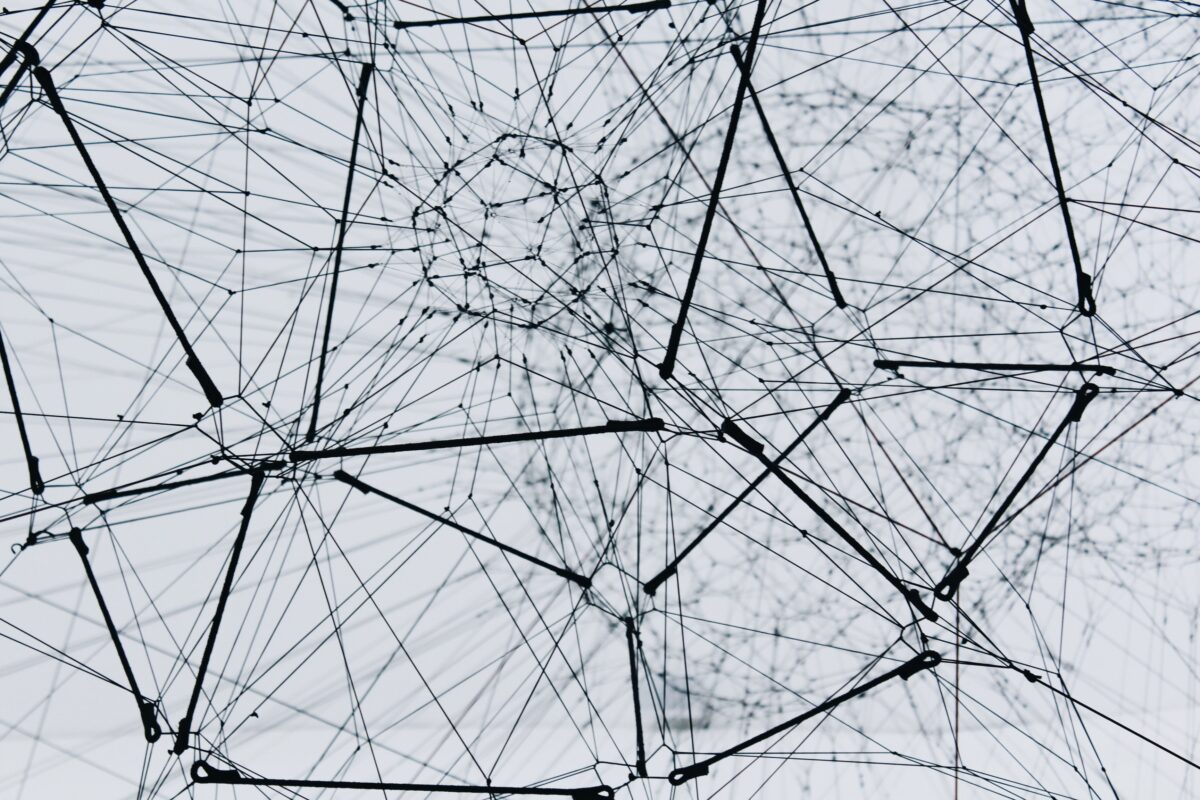 European Research Data Landscape
Read more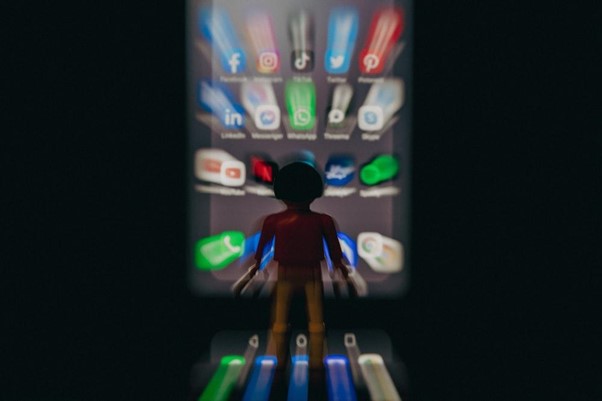 Support to the Observatory for the Online Platform Economy: Algorithmic Discrimination
Read more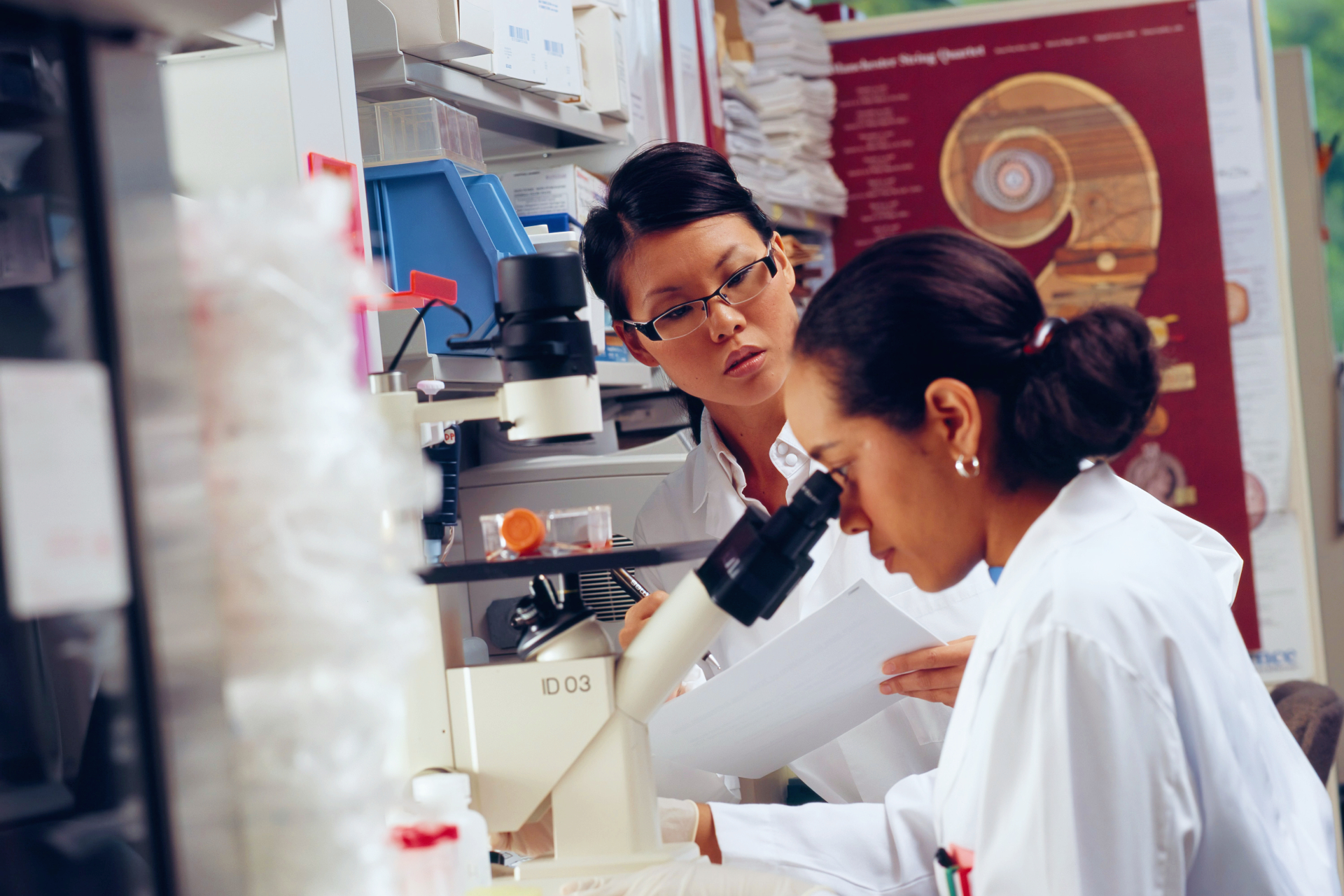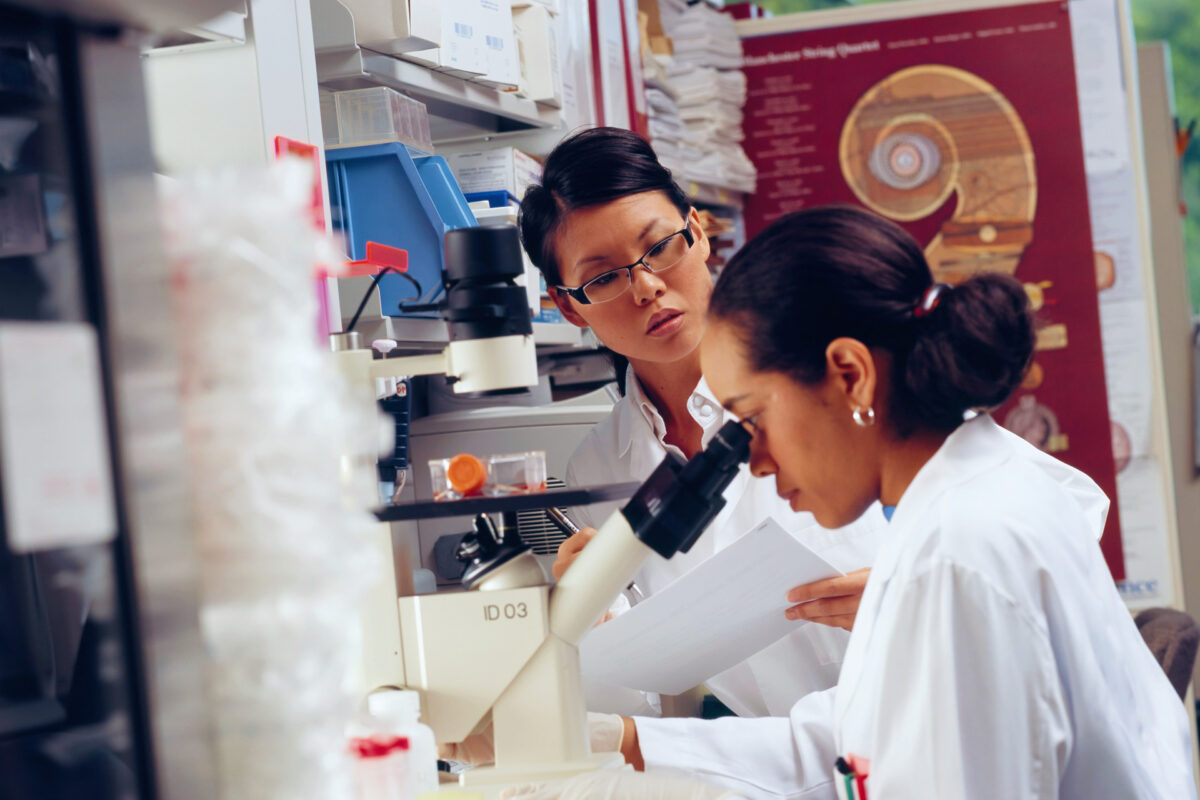 Gender Equality and Women Empowerment in Science and Higher Education
Read more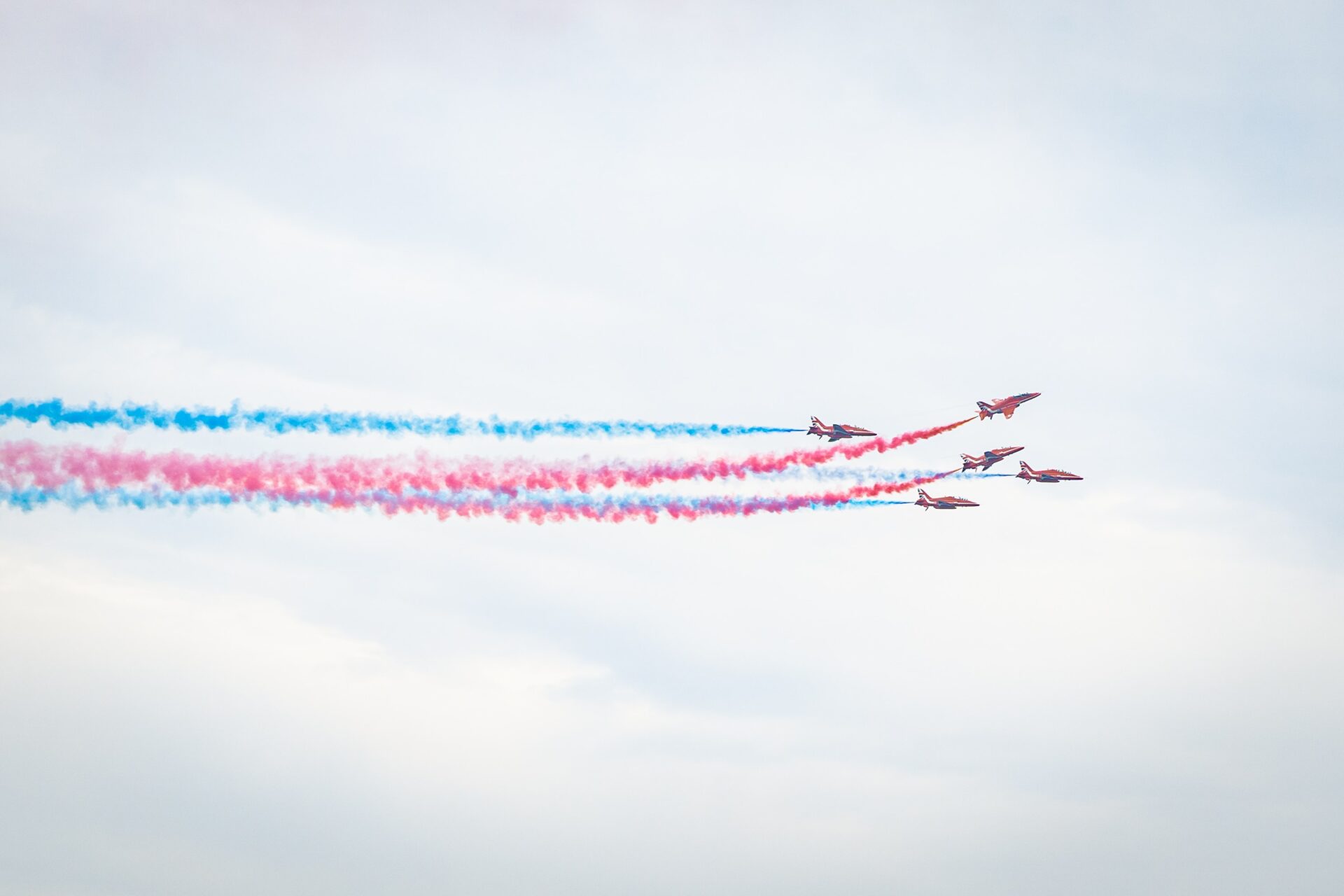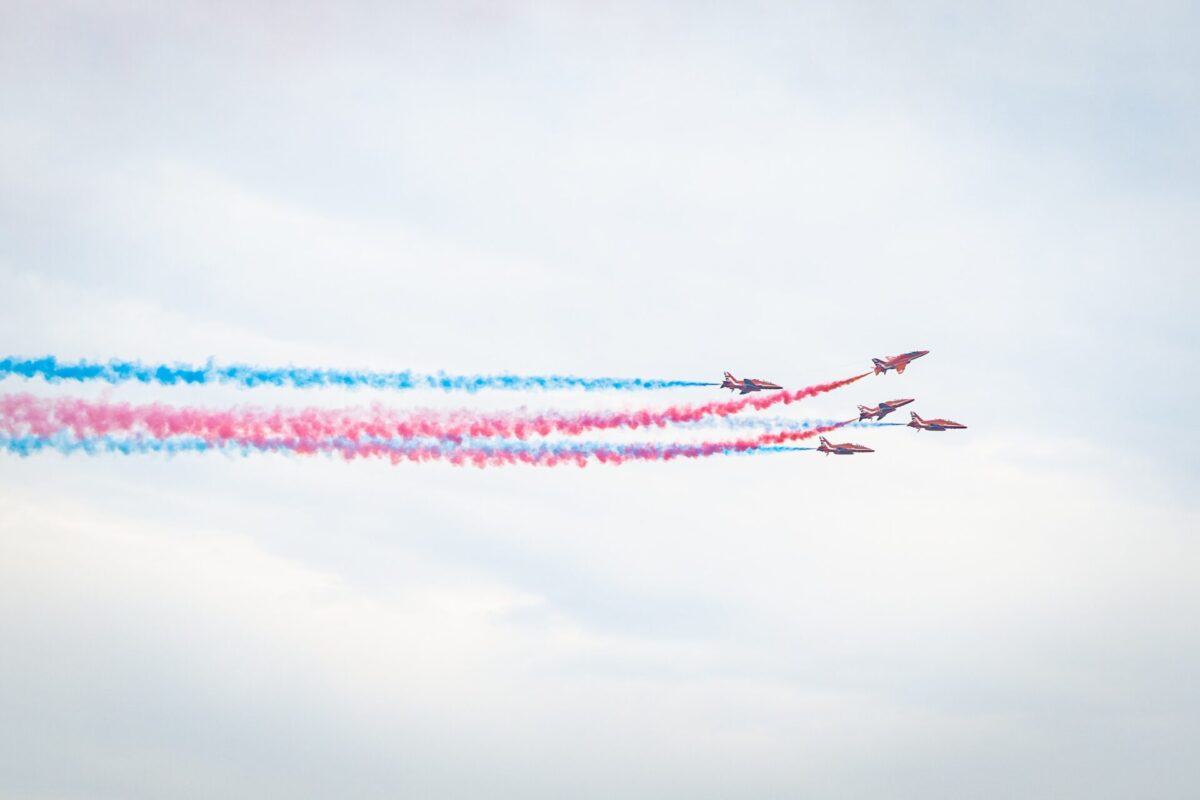 Assessing and Disseminating the Results of the Social Innovation Calls Financed by the EU Programme for Employment and Social Innovation (EaSI) 2014-2020
Read more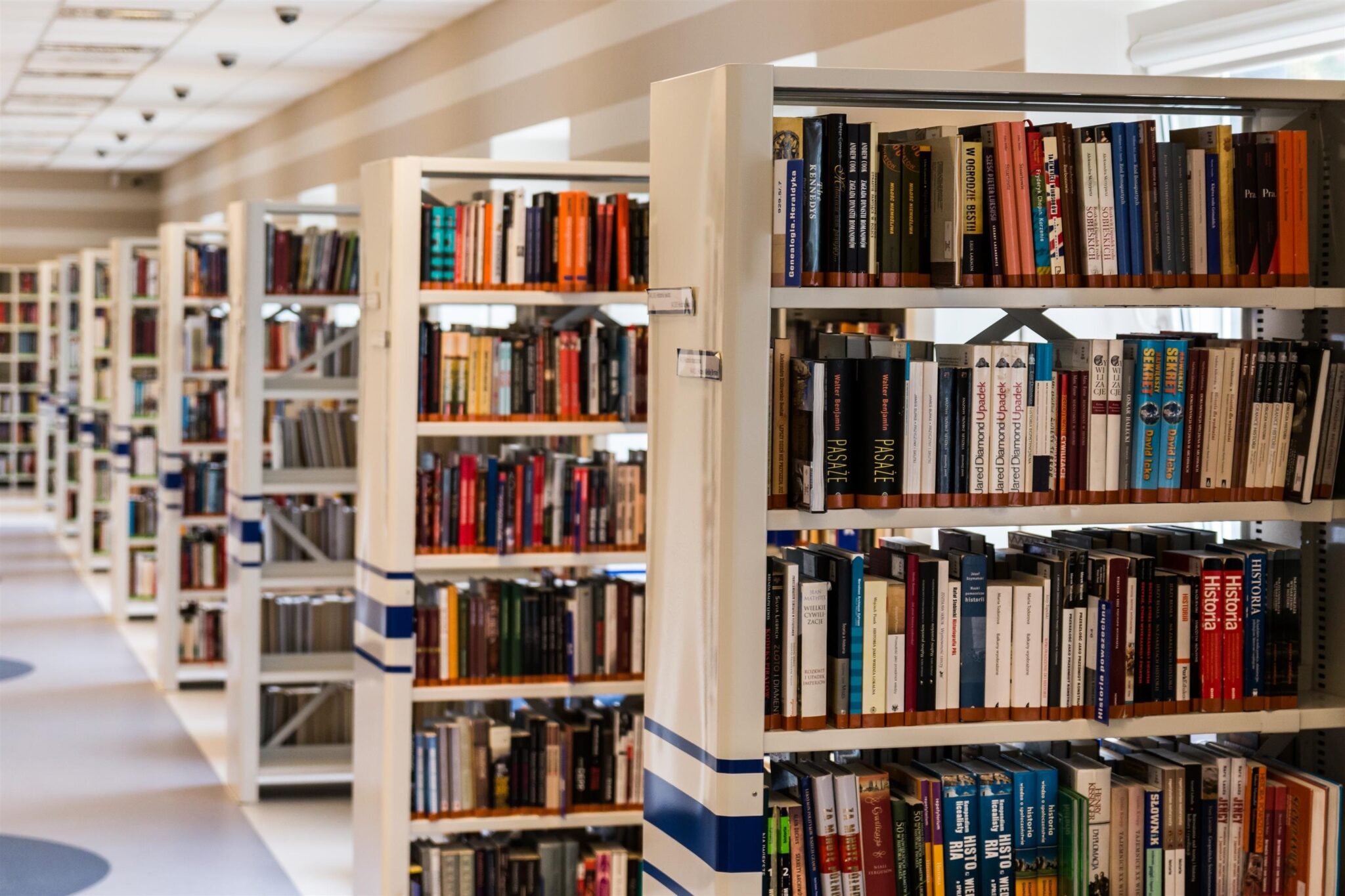 The European Schools System: State of Play, Challenges and Perspectives
Read more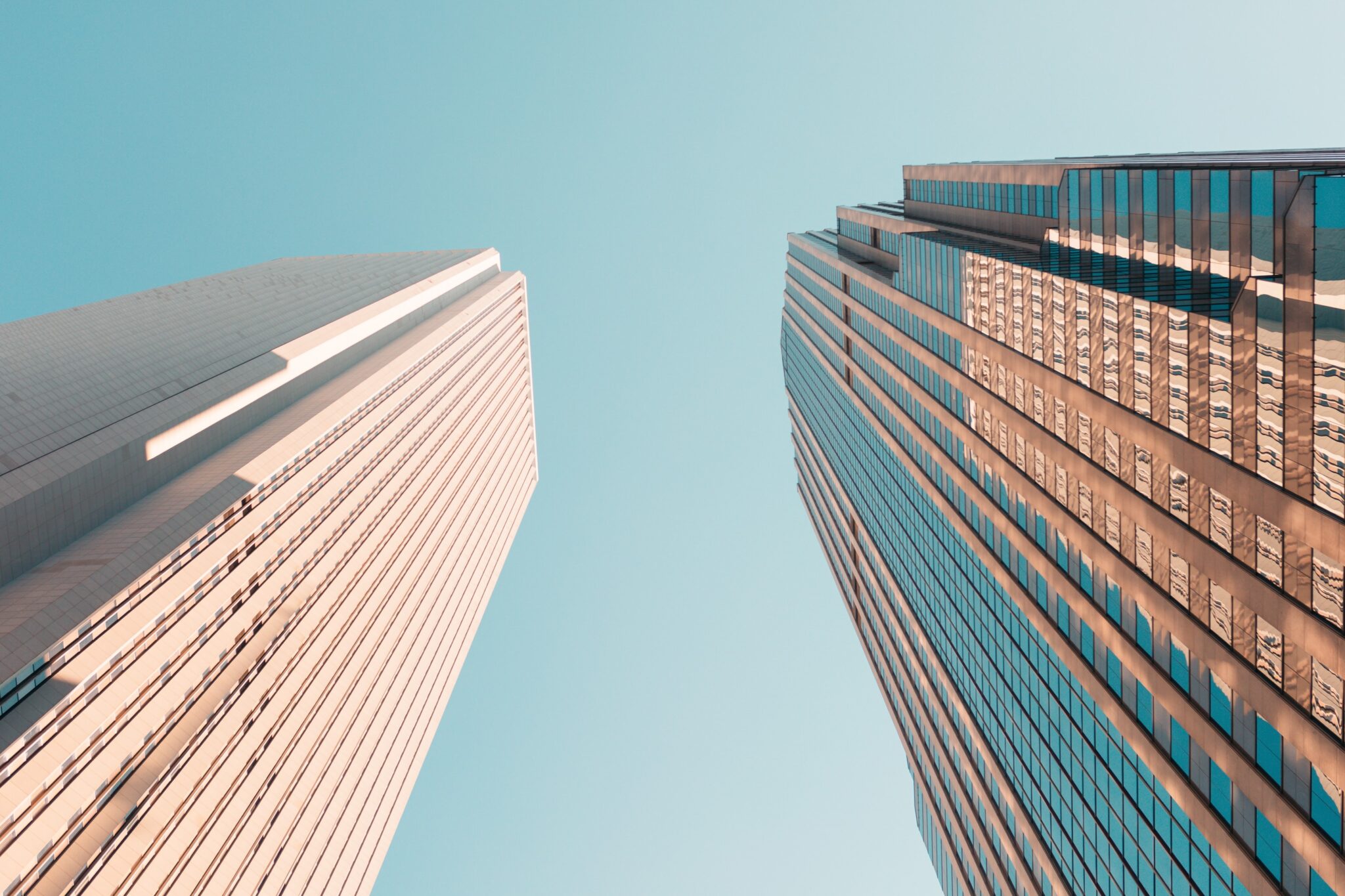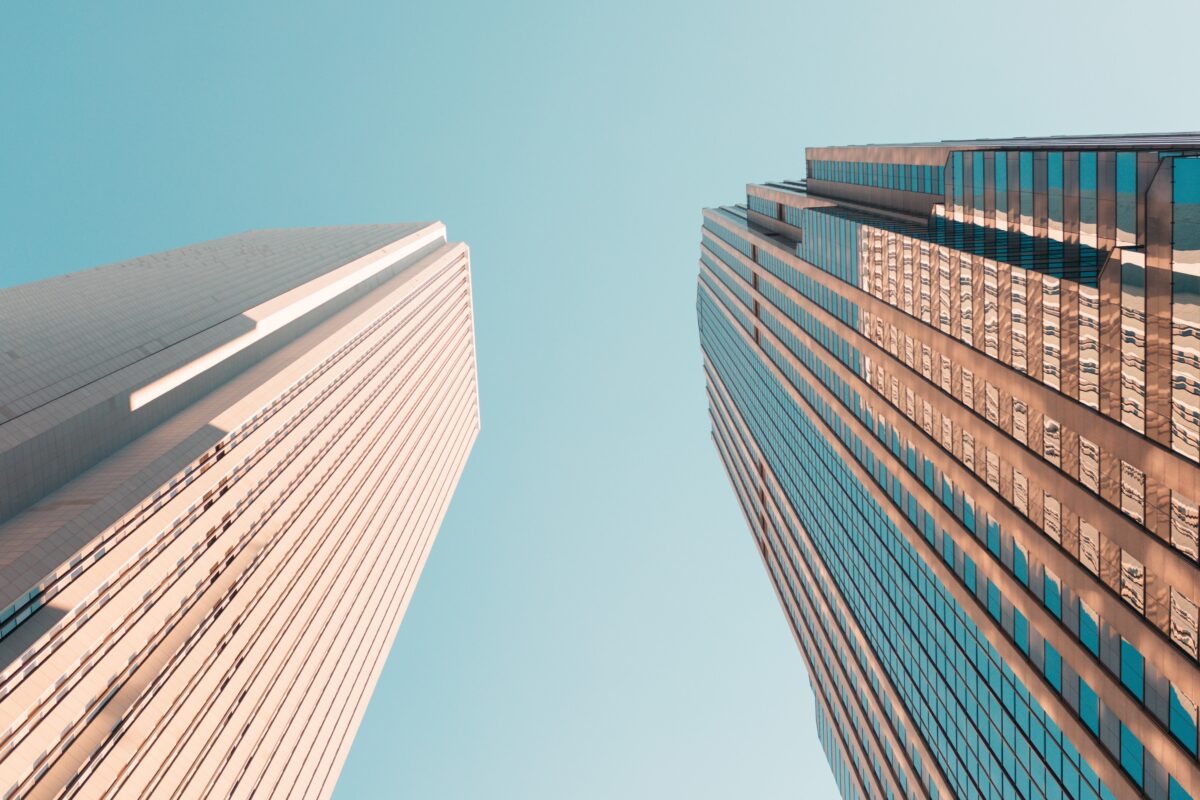 Unionisation and the Twin Transition: Good Practices in Collective Action and Employee Involvement
Read more
Contribution to public discussion
COVID-19 residue and war in Ukraine has shaken everyone's routine to the core, and ours was no exception. We were quick to adapt, stay focused, and support. Take a look at some of our 2022 activities!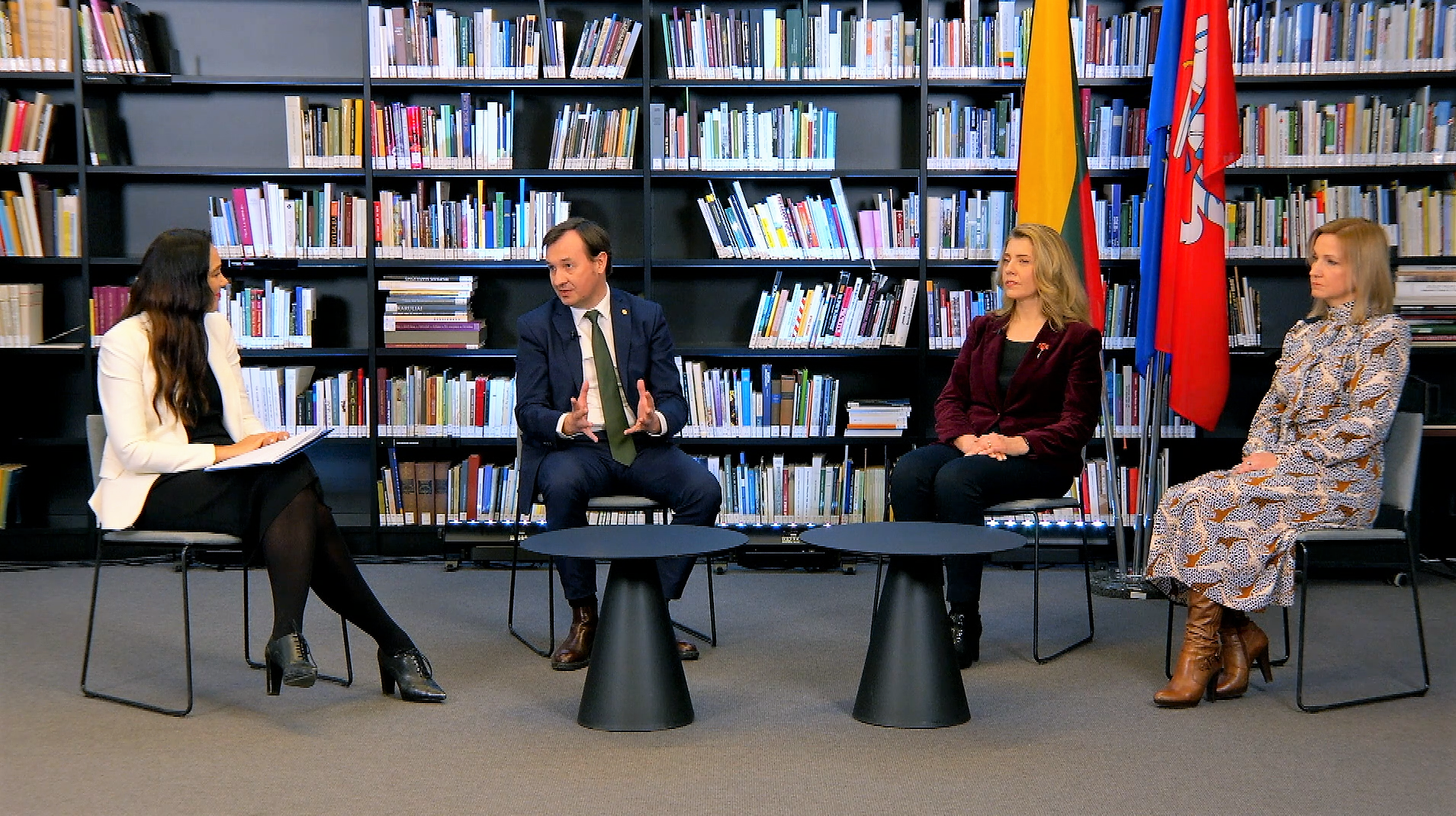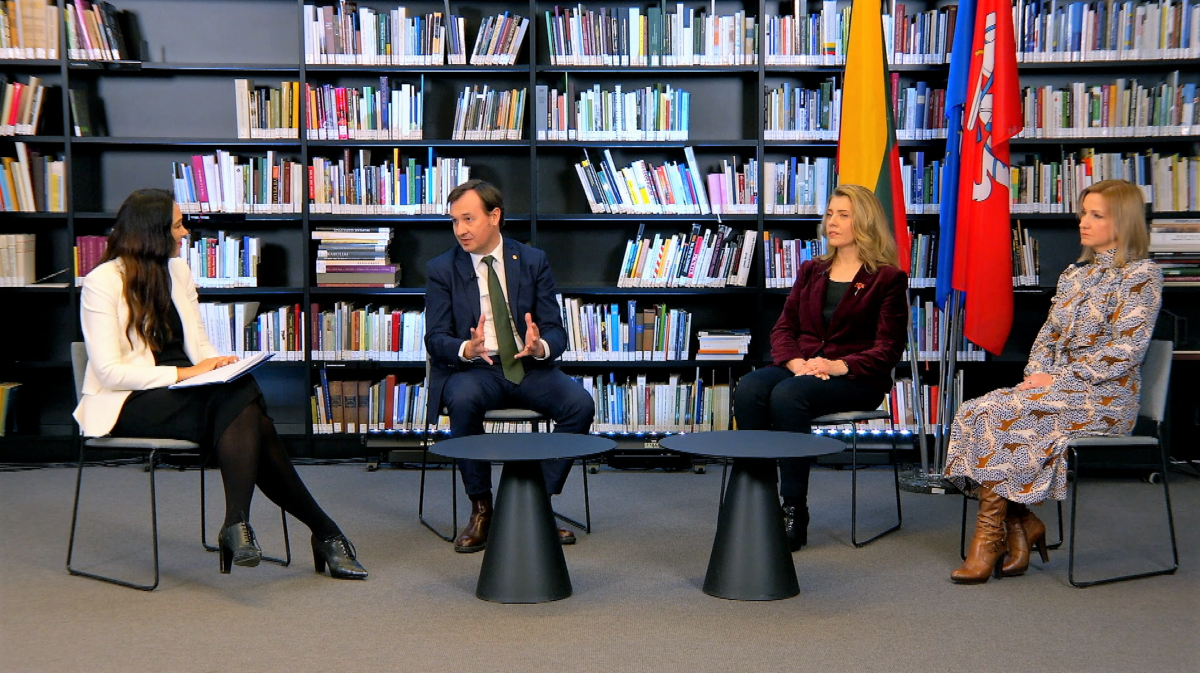 In February Dr Agnė Paliokaitė presented the findings of our study along with the association "Lyderė" on women empowerment in science and higher education institutions. The results were presented during a conference on the occasion of the International Day of Women and Girls in Science and the event was opened with speeches by EU commissionaire Mariya Gabriel along with the Prime Minister of Lithuania Ingrida Šimonytė. After the presentation of the results, a panel discussion with Minister Jurgita Šiugždinienė and rectors of leading Lithuanian universities took place. You can access the conference recording below.
Learn more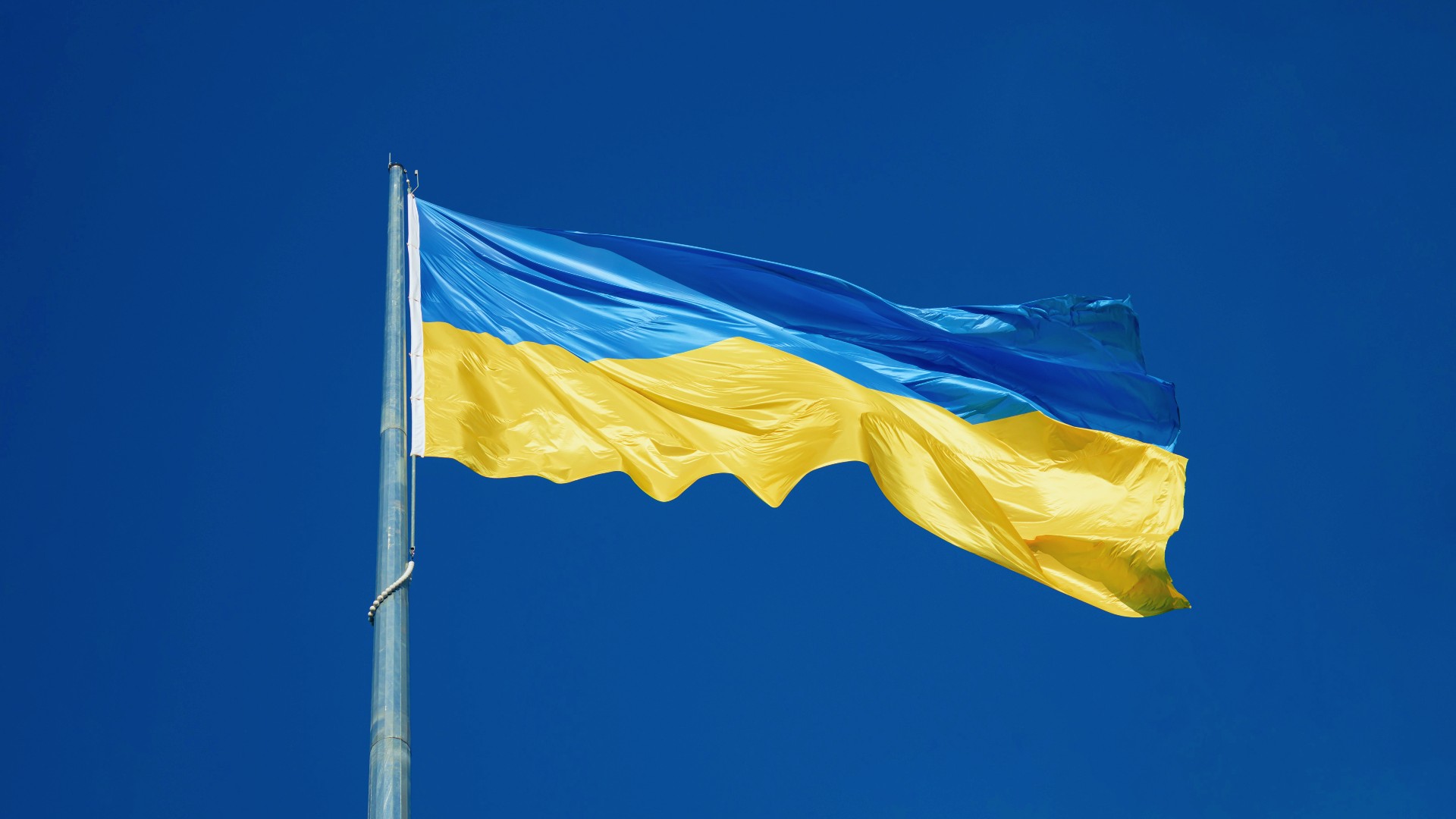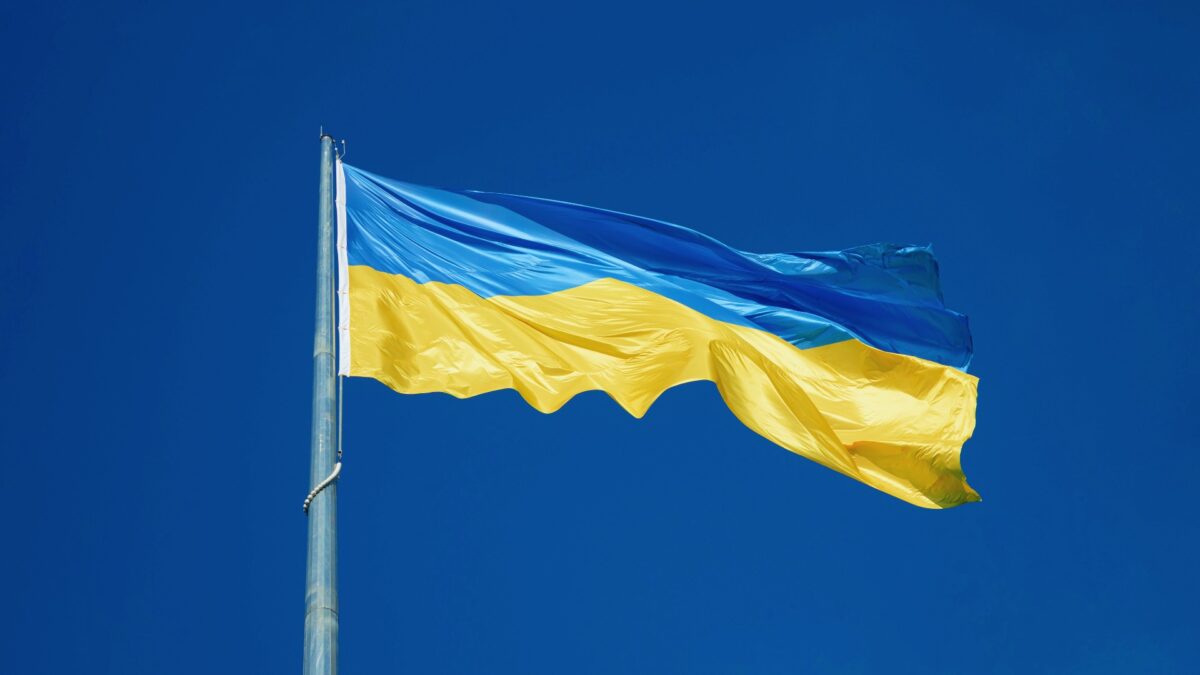 On February 24th all of us were shaken with the new of war in Ukraine. Our Visionaries continue to contribute on an individual basis to take part in rallies, workshops, and other initiatives and on the first day of war we also donated to an NGO "BLUE/YELLOW" to not only voice but show our support. We stand with Ukraine and encourage everyone to contribute.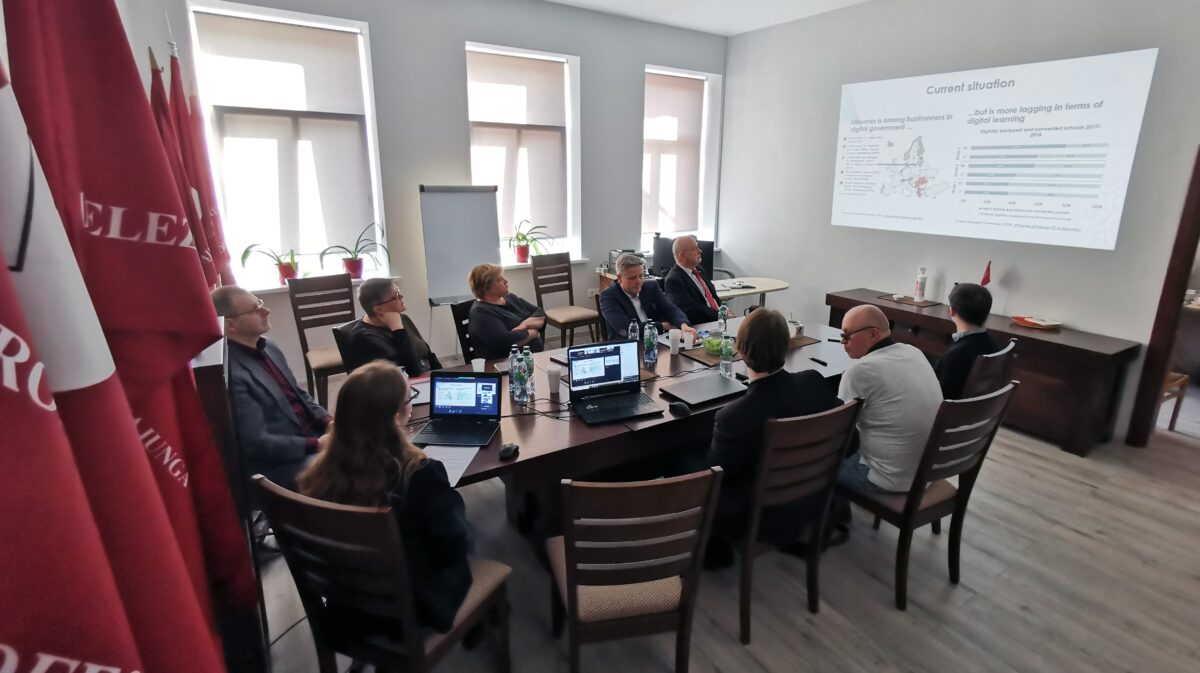 In the framework of the DiWork project commissioned by CESI-Independent Trade Unions Visionary Analytics researched digitalisation of the public sector, its effects on the workforce, and the role of trade unions in supporting workers through digital change. In March our study team presented research results and discussed digitalisation in Lithuanian context with representatives of the General Trade Union of the Republic of Lithuania (RJPS).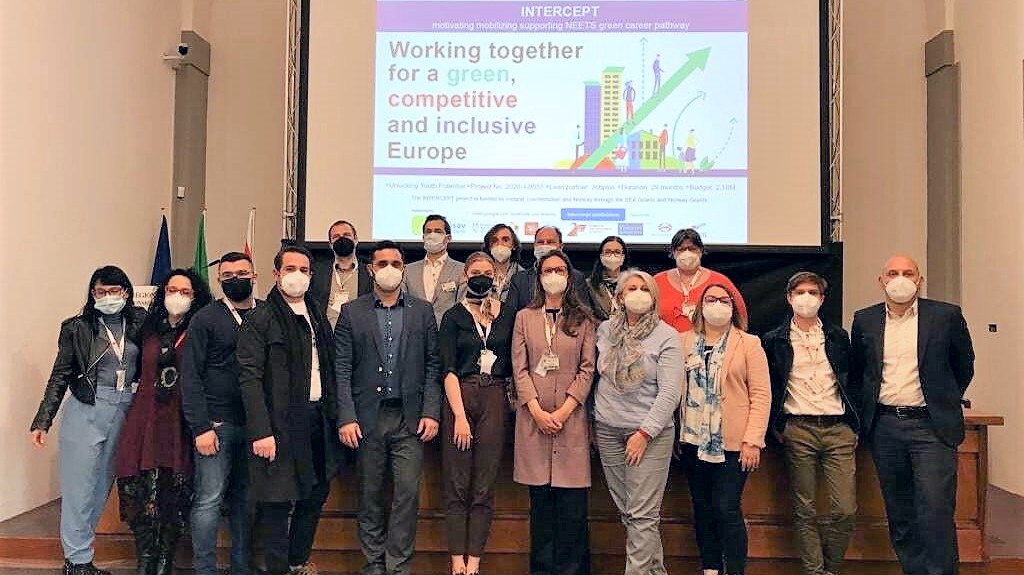 In April Aurinta Garbašauskaitė and Dr Žilvinas Martinaitis took part in the 2nd technical meeting of the INTERCEPT project in Florence, Italy. INTERCEPT tackles what skills are needed for a greener future and why 25-29-year-old NEETs in partner countries are out of the labour market. Our team presented the research activities carried out and discussed a pilot scheme for NEET integration into green jobs and impact.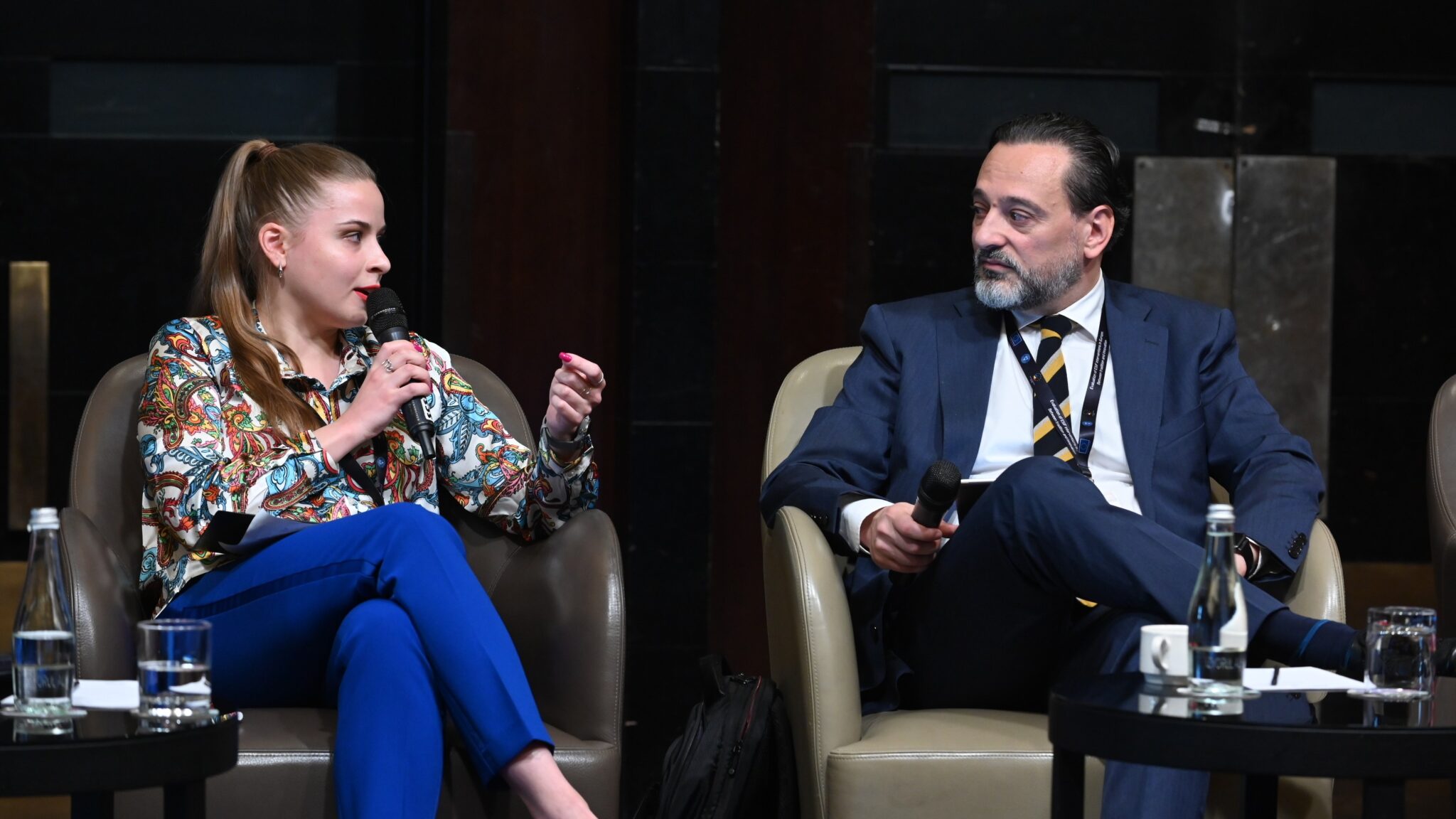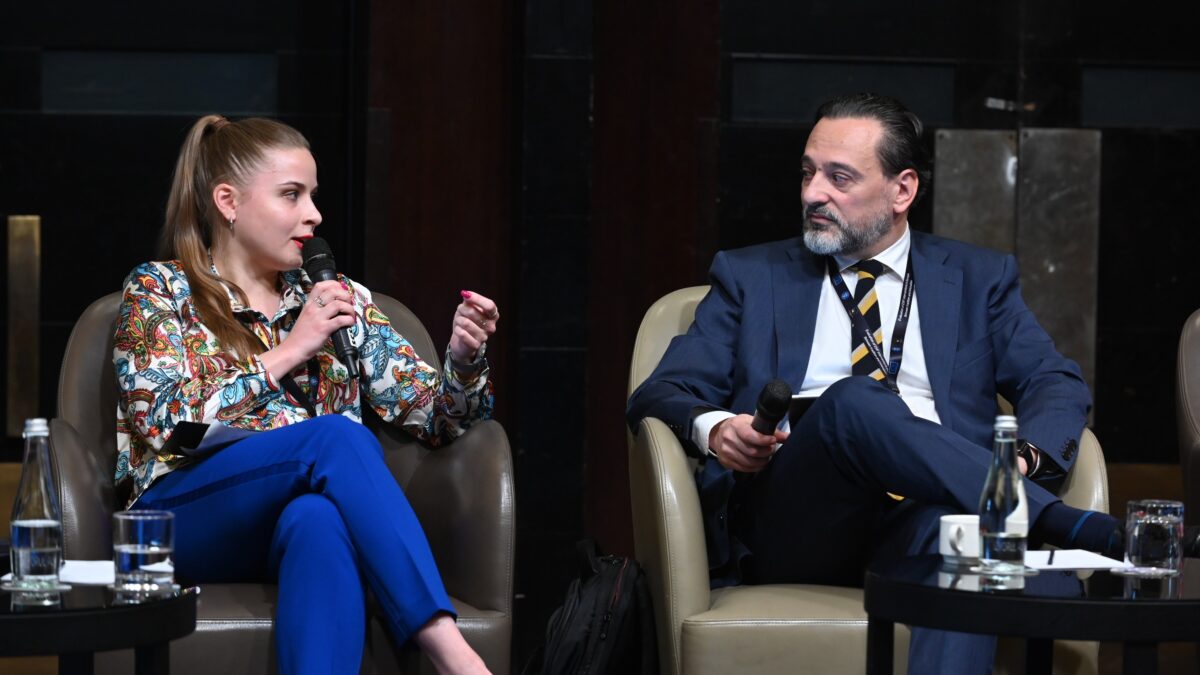 A key data-related challenge for evaluators is the ever-increasing scope of evaluations. Improving monitoring systems used by the public authorities would help solve this challenge. Using the right data visualisation tools and algorithms for data analysis in the public sector would provide real-time answers to an important chunk of questions included in evaluations, hereby alleviating the scope issue. These and many more insights were shared by Audronė Sadauskaitė and the participants in a plenary session on data for evaluations in the International Evaluation Conference hosted by the Romanian Ministry of Investments and European Projects in Bucharest, Romania in May.
Learn more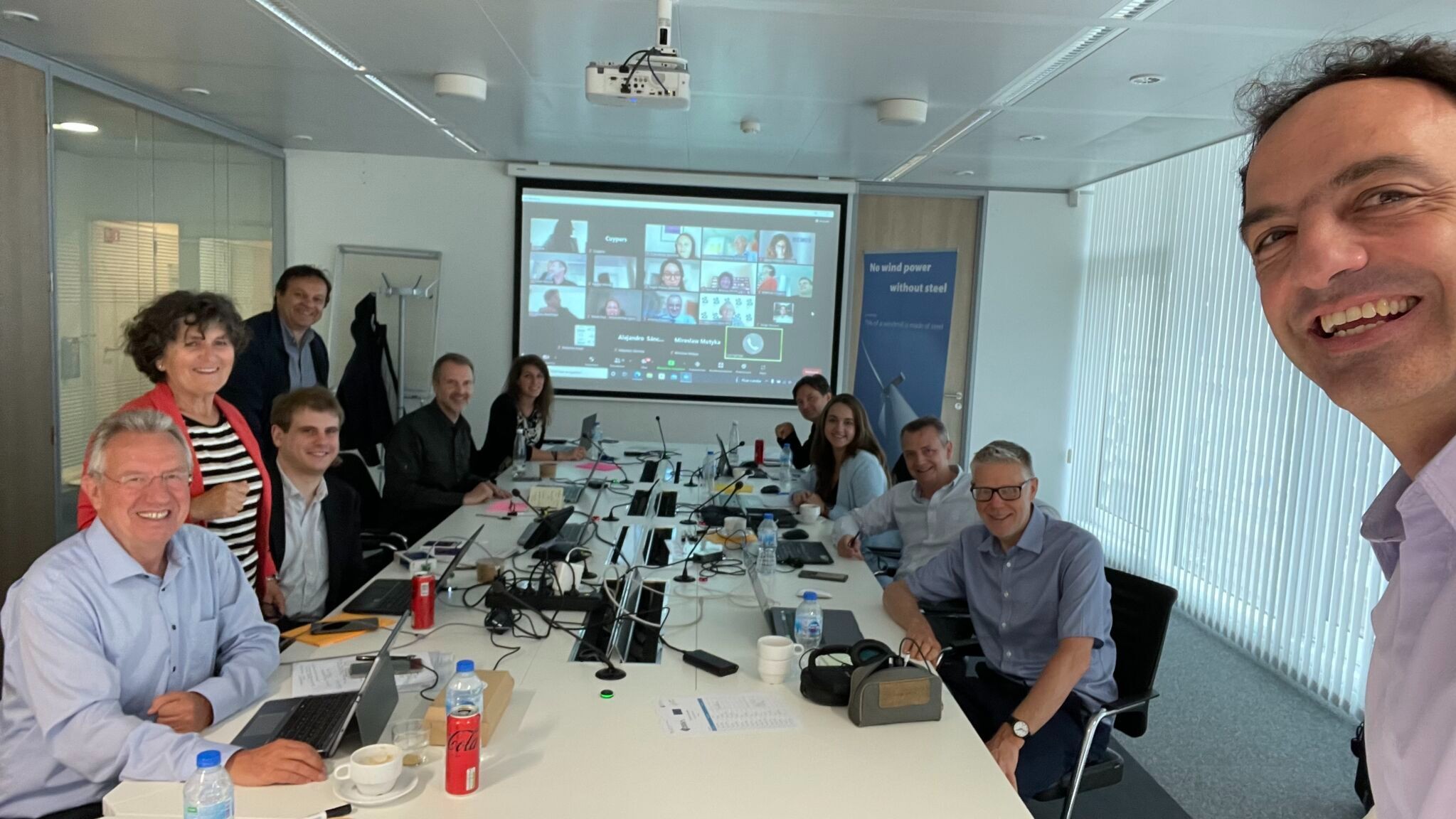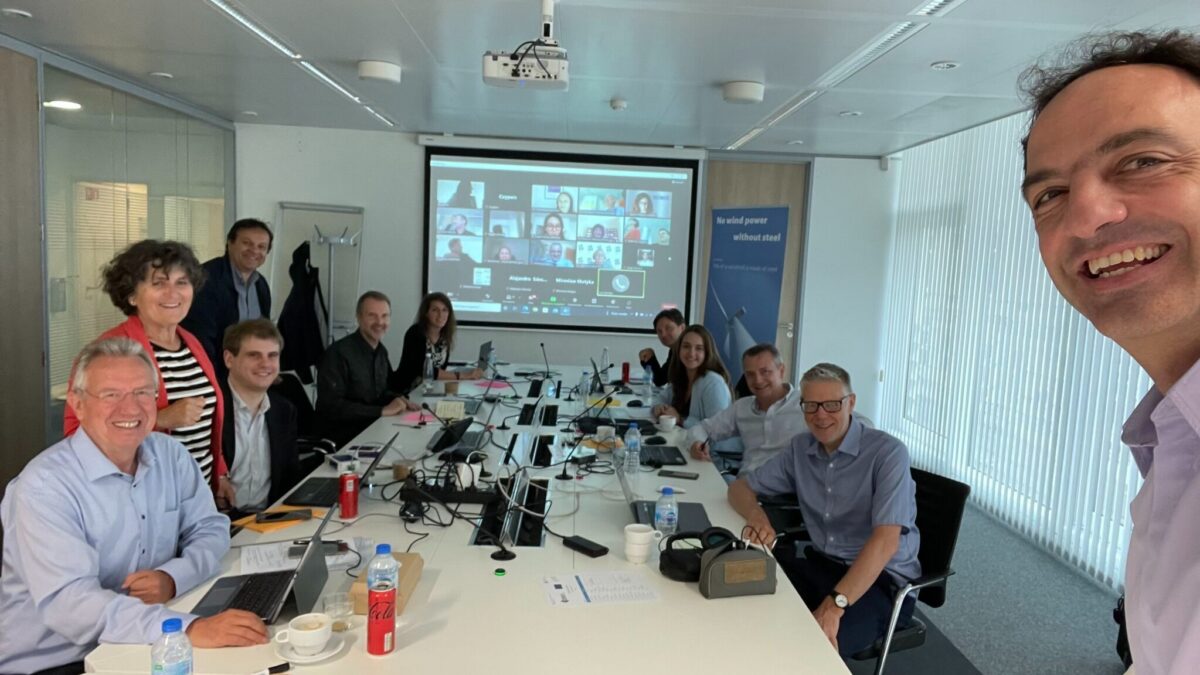 In May Diana Čop attended the General Assembly of the European Steel Skills Agenda (ESSA) that took place in Brussels. Visionary Analytics presented results of the internal project evaluation research, which identified the main achievements and risks. The positive evaluation forecasts that the project is abound to achieve its goals and make an impact as its aims are to develop a Blueprint for a sustainable, steel industry-driven, and coordinated ESSA. In addition, the participants of the General Assembly had the opportunity to hear about the new developments of the main project output – the Steel Hub platform, which integrates results of different project work packages and allows stakeholders (steel companies and educational institutions) to address the issues related to the skills gap in the industry.
In May the National Education Agency of Lithuania opened their EdTech centre where they focus on the development of innovation culture in education, the development and implementation of high-quality digital solutions and digital teaching tools in educational institutions, as well as strengthening the digital competences of pedagogues. Dr Agnė Paliokaitė took part in their opening ceremony by having a discussion through an XR setting and sharing insights from our EdTech sector and eco-system study. The opening ceremony and the discussion can be accessed below.
Learn more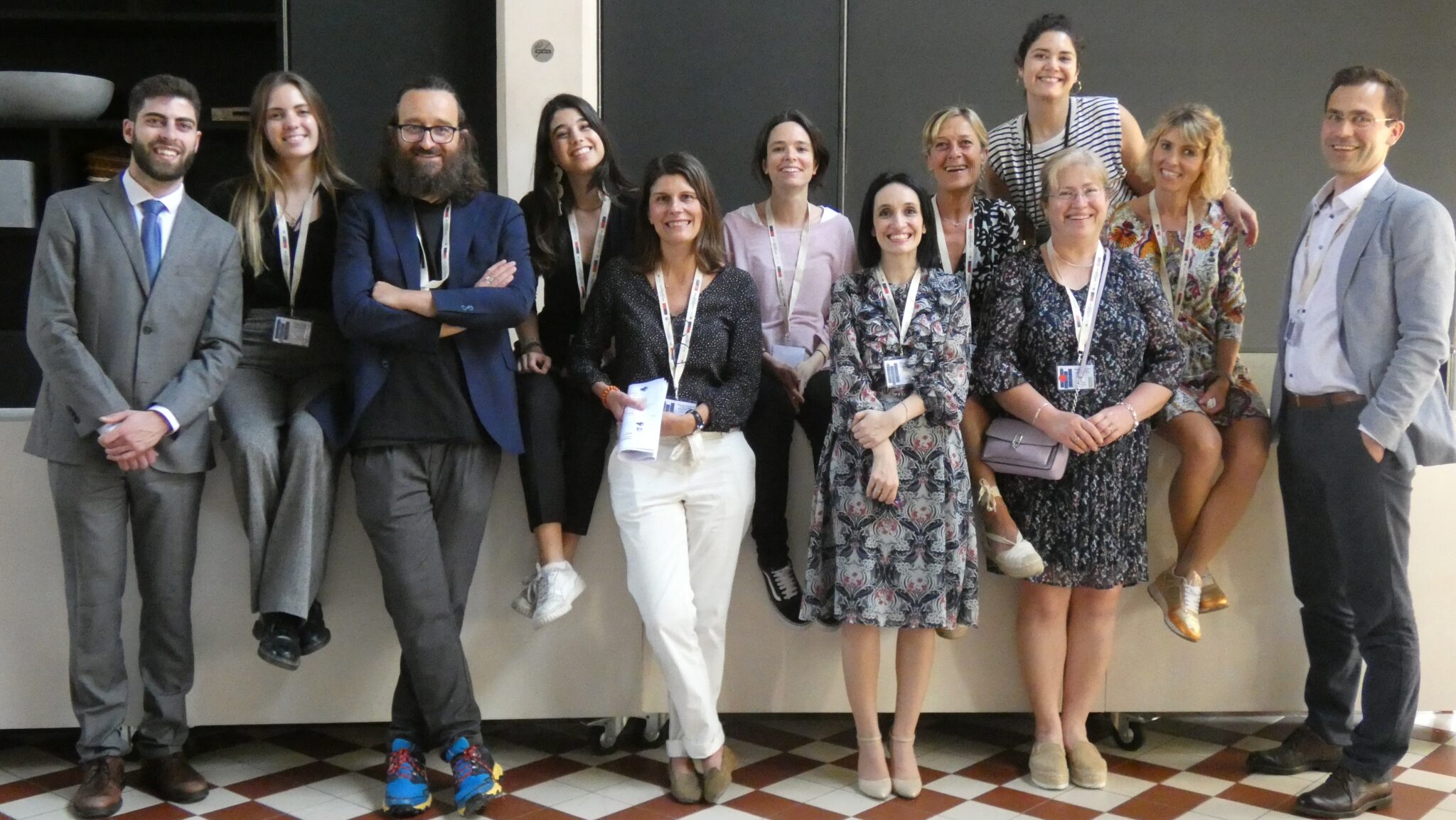 Dr Žilvinas Martinaitis participated in the Closing Conference of the Social Innovation Calls for the EU Programme for Employment and Social Innovation (EaSI) in May. The event was attended by more than 200 stakeholders and Visionary Analytics presented the results of its evaluation study that covered 44 different EaSI projects on social experimentation and innovation across the EU. The evaluation results have demonstrated the importance of EU efforts at finding creative solutions to current and emerging social challenges and significant potential of EaSI under the new funding framework of the European Social Fund+.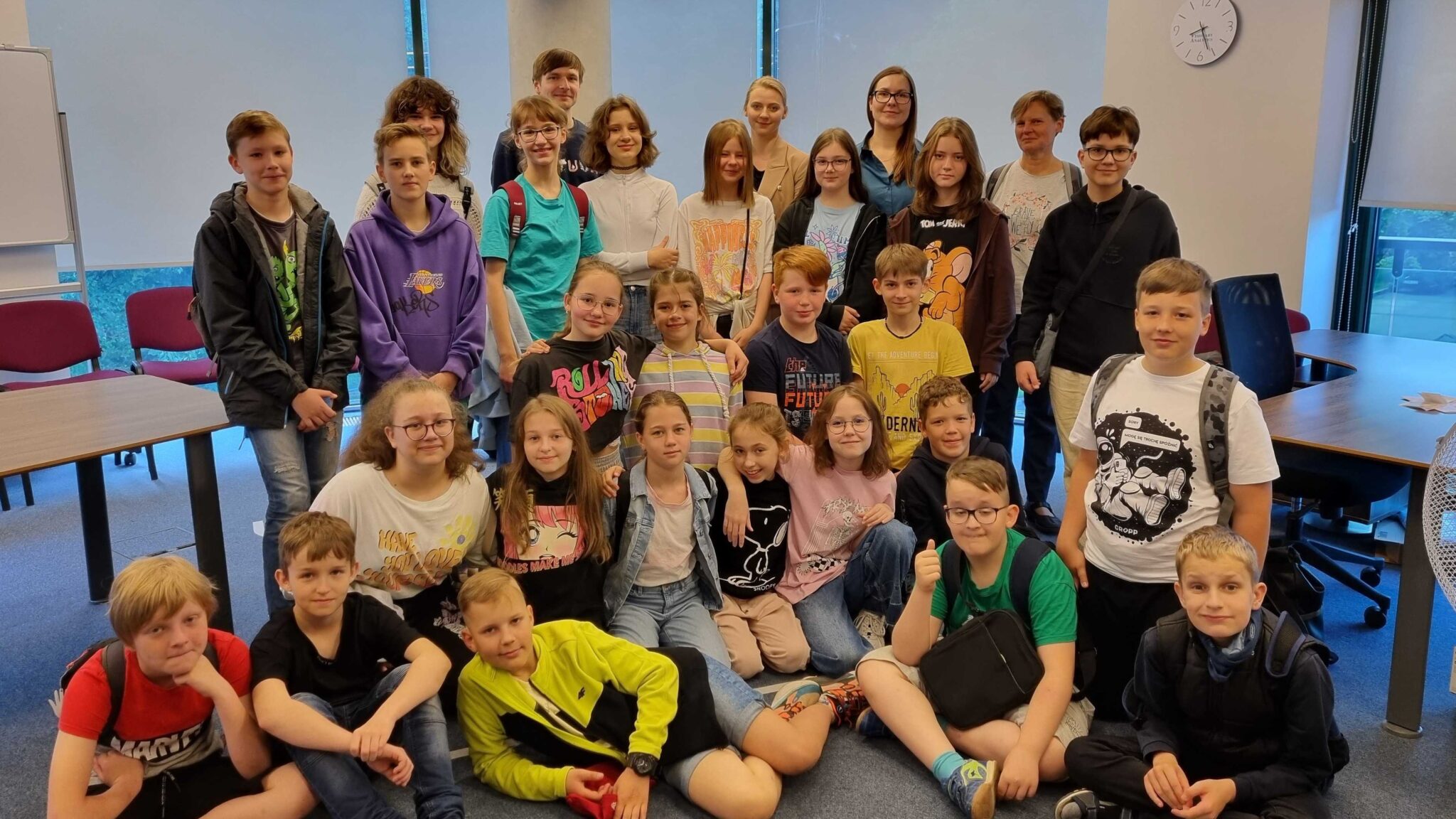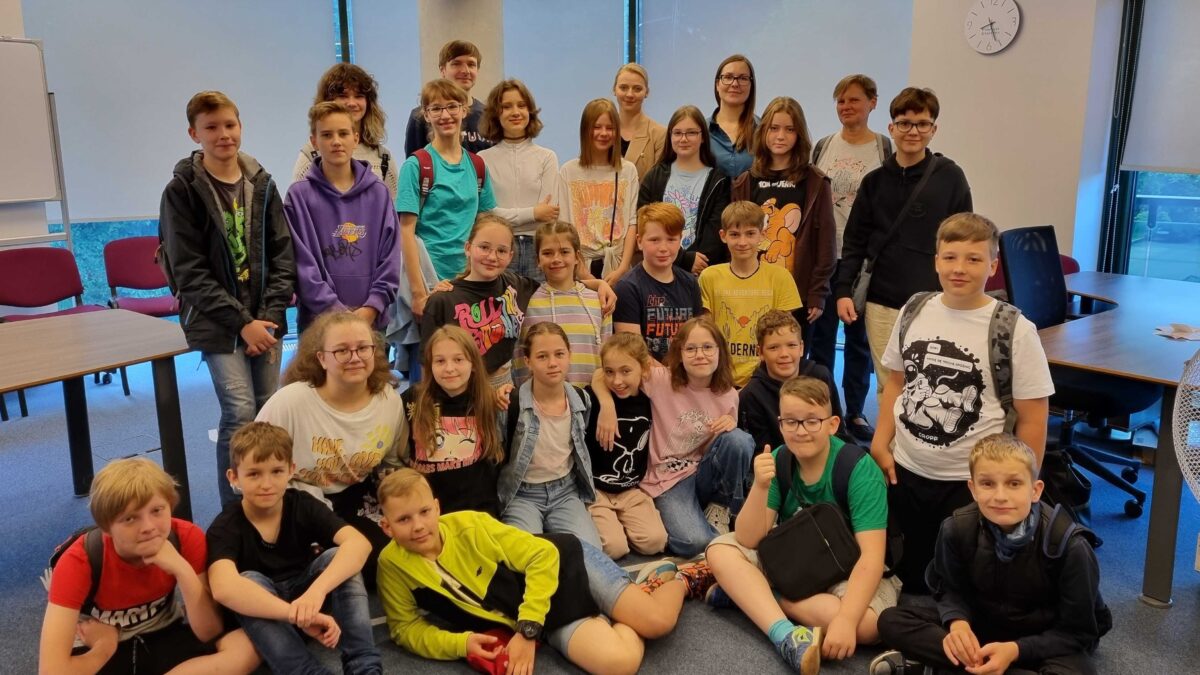 In June our office was visited by pupils from Vilnius Žygimantas Augustas secondary school to hear about the profession of a researcher! Aurinta Garbašauskaitė and Jonas Antanavičius explained what it means to be one on a daily basis, what kind of qualities one has to possess and lessons they should pay attention to at school, along with diverse pools of expertise one can focus on.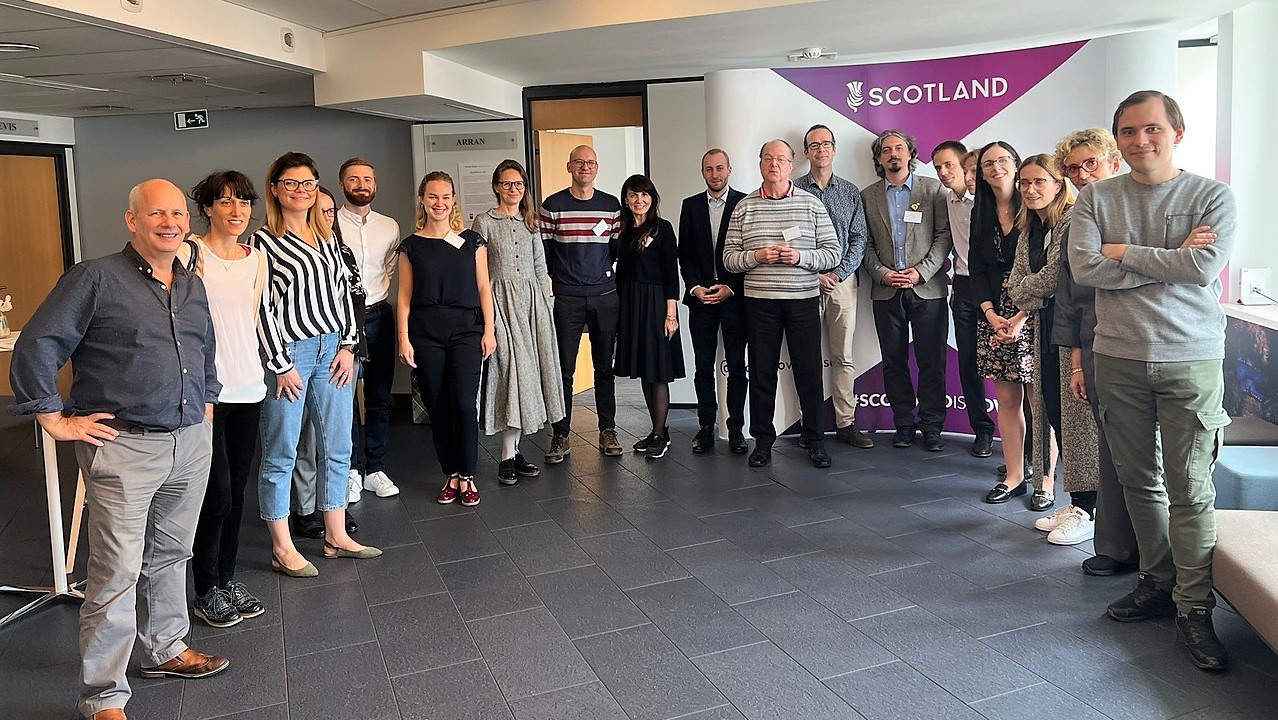 In November Ildar Daminov attended the 2022 Changemakers and Pioneers Conference in Brussels. The event thematically focused on the topics of social innovation. It aimed not only to showcase projects on social innovation and experimentation but also to help participants engage in exchange of experiences and build new partnerships between NGOs, individual experts, as well as public and private sector organisations from the EU and UK. Visionary Analytics presented our key findings of the study on assessing and disseminating the results of the social innovation calls financed by the EU Programme for Employment and Social Innovation (EaSI) 2014-2020. Other conference participants have not only validated the findings of the study, but also stressed the relevance of its recommendations both in the EU and beyond.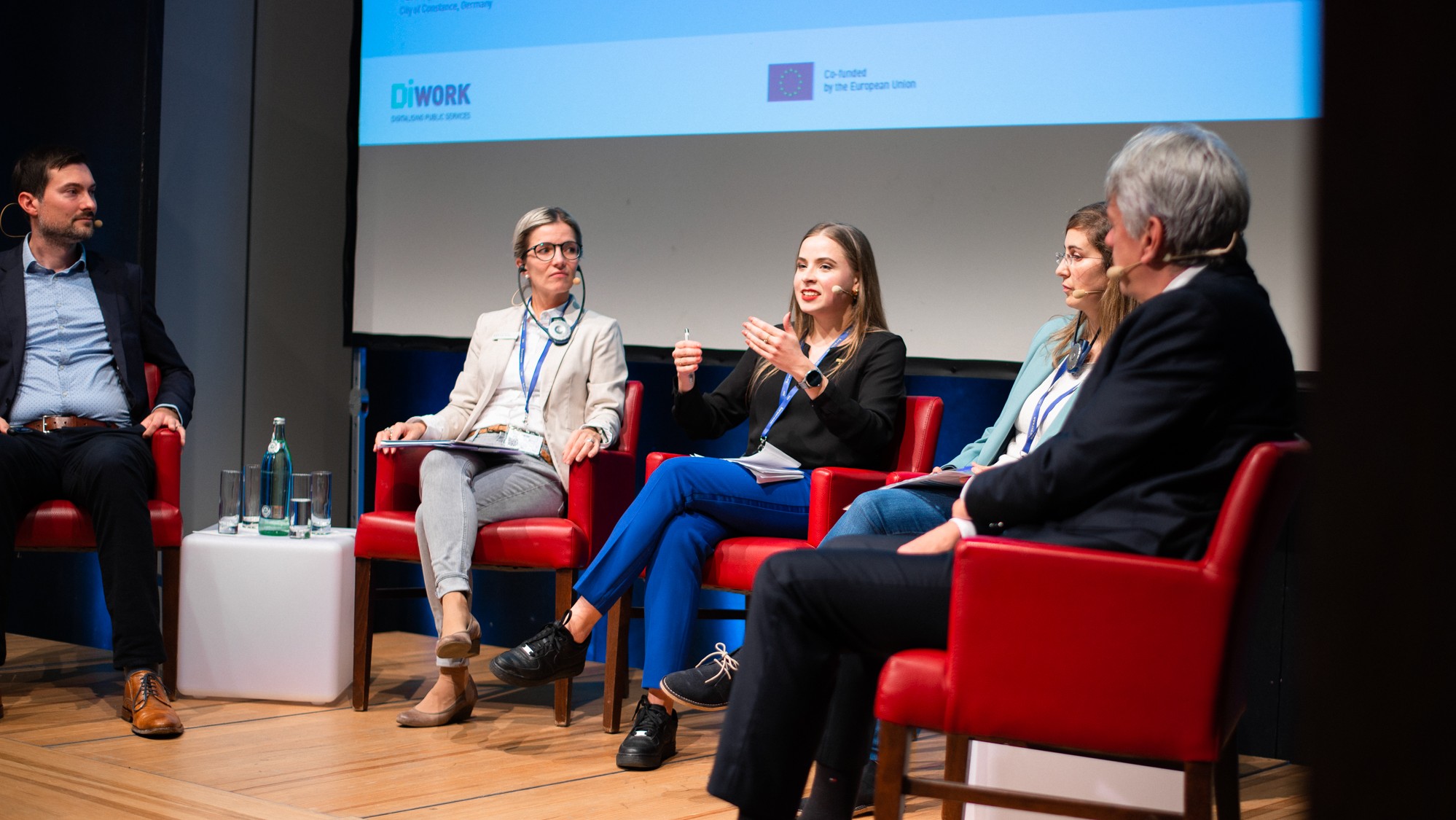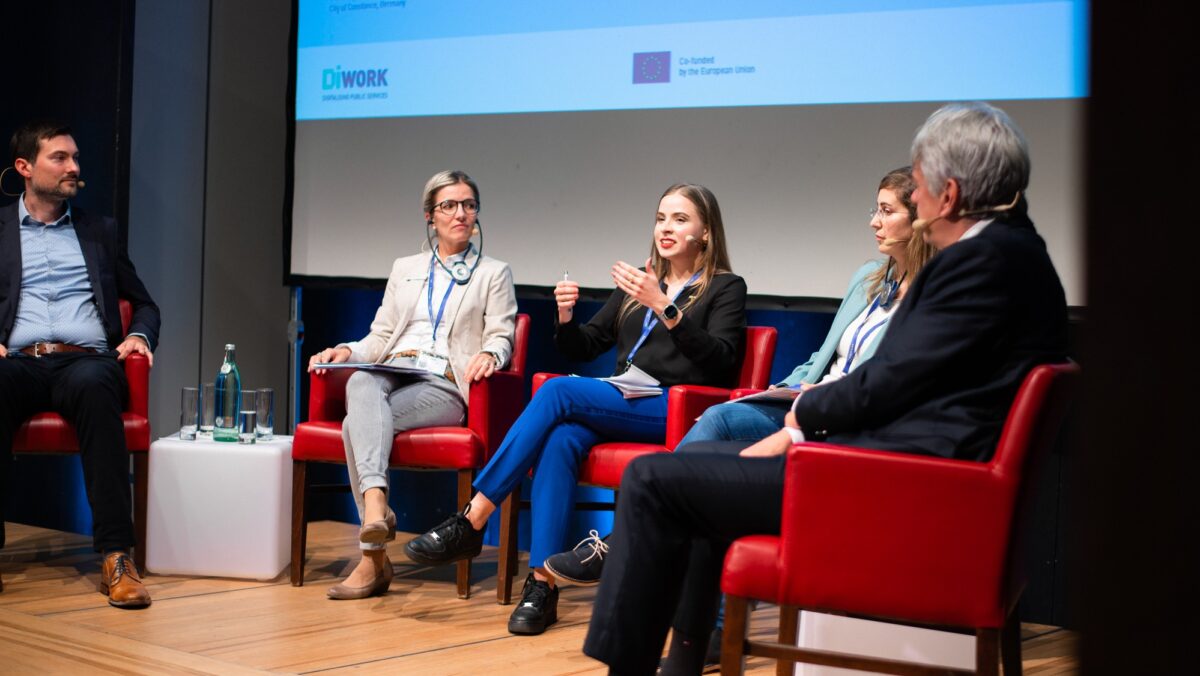 The digital transformation of public services requires a profound change through the affirmation of a wide and heterogeneous range of skills at all levels. Visionary Analytics has been able to support the European Confederation of Independent Trade Unions (CESI) with a study on the matter. In November our project team, Audronė Sadauskaitė and Julija Skerniškytė, participated in the final conference of the DiWork project on "Digitalising public services: Making it work for citizens, business, and workers". During the event we shared our findings on positive vs negative effect of digitalization on workers, digital skills gap as well as what trade unions could do to address the aforementioned. Check out the conference highlight video below!
Learn more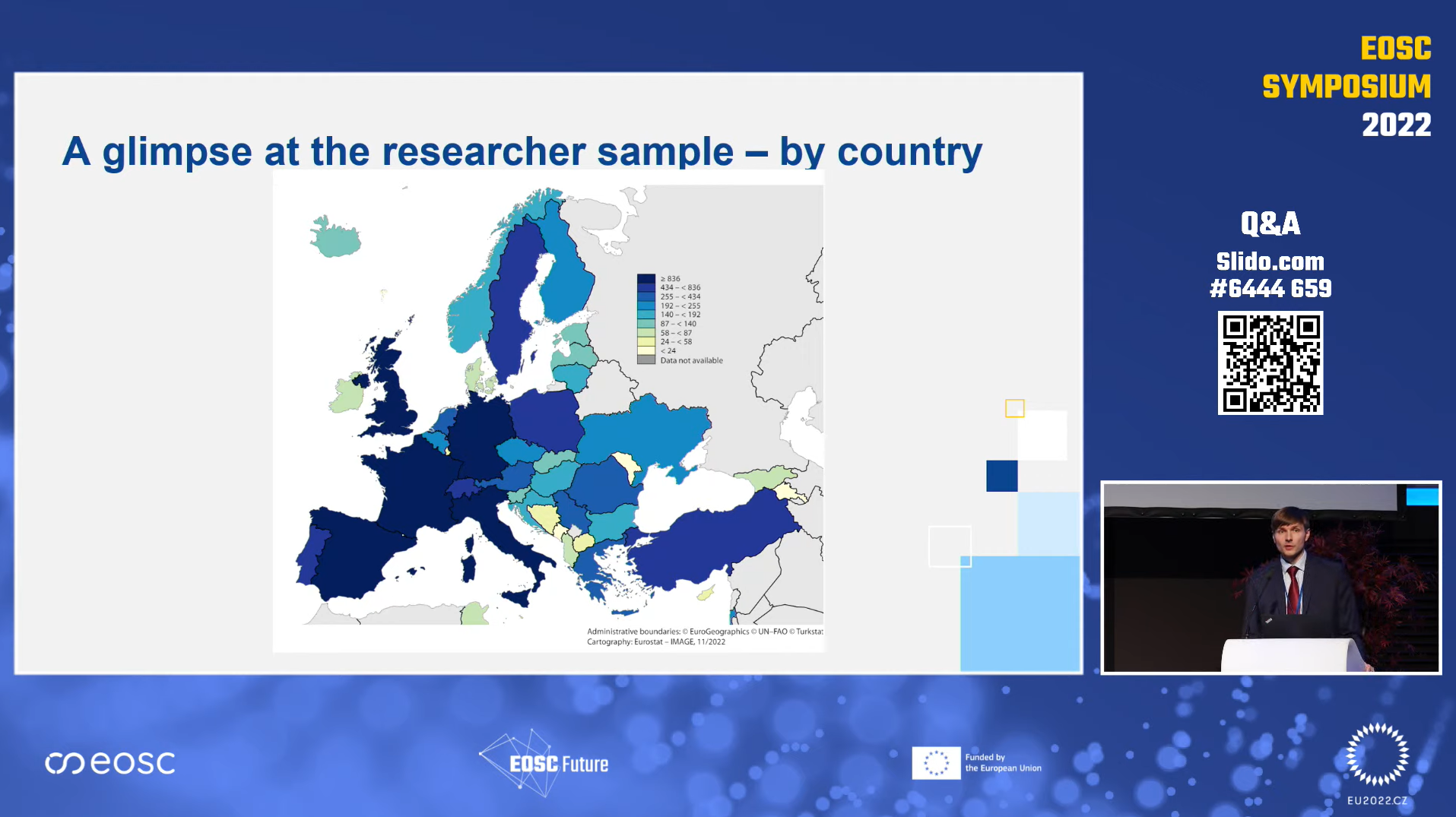 In November Jonas Antanavičius presented the findings of the European Research Landscape study at the EOSC Symposium 2022. In order to better understand the current landscape of research data practices Visionary Analytics carried out a study contracted by the European Commission. We looked at researchers' practices in terms of the characteristics of the data they create and reuse, their familiarity with FAIR principles, data management plans, and data repositories. Tune in for the presentation and other data topics below.
Learn more
One team
At Visionary Analytics we believe that people and culture are our greatest assets. We also believe that a company of the future is equally profit- and values- driven. Thus, we give our 100 percent to: our clients and employees, business and personal development, autonomy and teamwork, high standards and strong support, upholding strong values and practicing what we preach.
We pursue to advance and promote diversity in our own firm, our clients, and in society more broadly as well as to foster an inclusive culture, where every colleague - regardless of background - feels a deep sense of respect and belonging.
As our team has crossed borders and become distributed, we have dedicated a great deal of attention to maintain our engagement and sense of community. This has been possible through numerous hybrid training events, team temperature sessions, commemorating wins, and otherwise celebrating our team.
In 2022, we:
Worked from Austria, Lithuania, Germany, Poland, Tunisia, Estonia, Czech Republic, Belgium, Romania, Switzerland, Italy, France, Kazakhstan, Latvia, Mexico, Luxembourg, Nepal, Georgia, Slovenia, Spain, and the United Kingdom.
Organised a great deal of teambuilding events, including VA10 celebrations and the whole international VA team meeting in Vilnius Lithuania in August 2022!
Conducted two VA Academies, that included trainings on matrix games, emotional intelligence, research framework creation and more. As well as updated our digital Academy and provided trainings for our Research Managers to invest in successful team management and engagement.
Launched the Hour of Openness to encourage team discussions, and organised a number of strategic sessions on company strategy and operational improvements.
Delivered multiple internal initiatives to facilitate the work of our team through new IT solutions, team engagement tools, improving cross-border hiring, and other.
Dedicated attention to everyone's professional growth and personal development through mentorship meetings and HR talks.